Feel the desert in your body and soul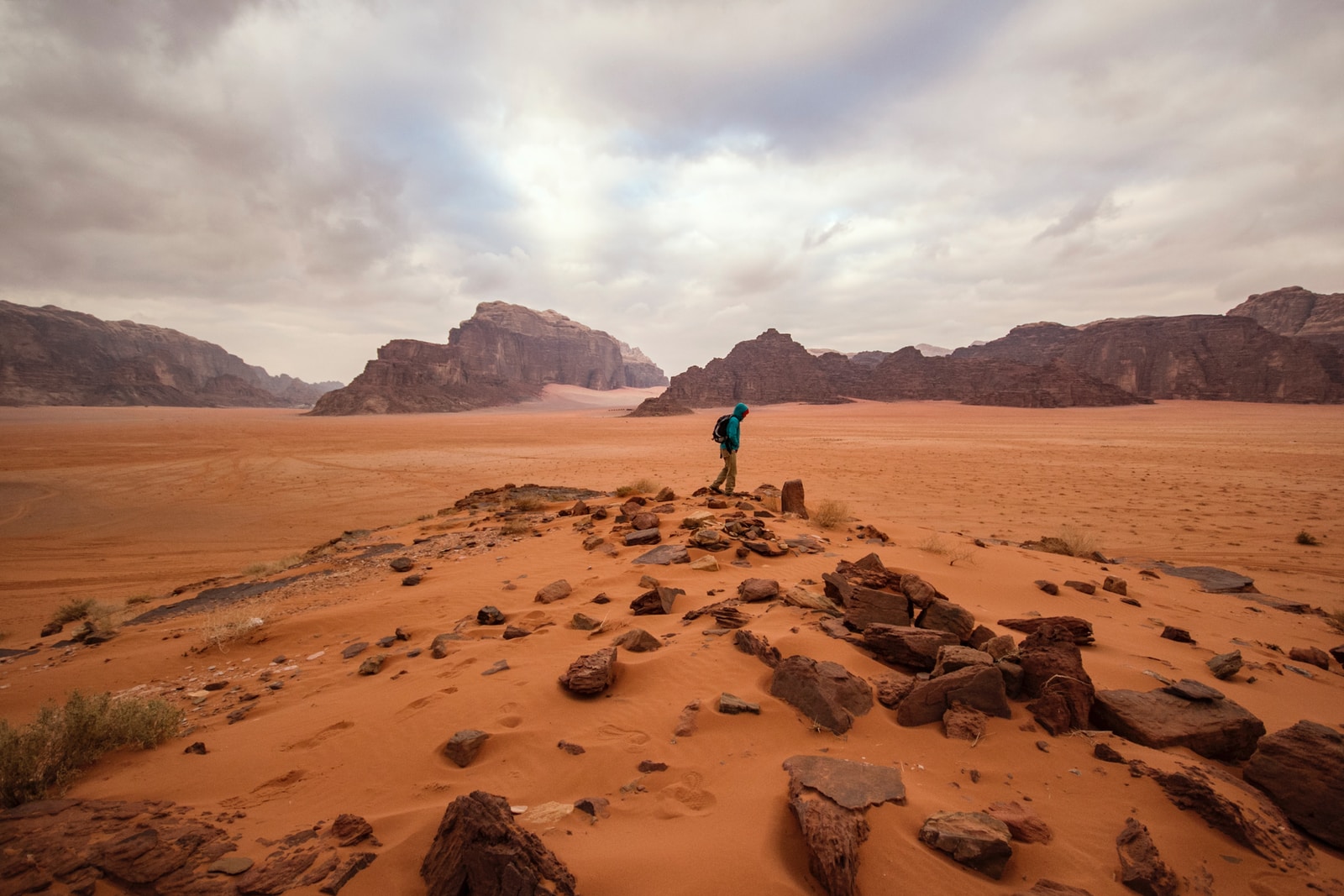 DAY 1
A Rumshines guide meets you at Wadi Rum Visitor's Centre at 10:00 am. The walking tour begins with a walk through the Seven Pillars of Wisdom, arriving in Um Ishrin Valley for lunch and a rest before proceeding to the Burrah Canyon where you camp for the night. Over a traditional Bedouin dinner you will be entertained with stories and songs from the Bedouin culture.
DAY 2
After breakfast we walk to the fertile Fig Valley where we stop to rest and enjoy lunch. We then walk to Um Frouth Rock Bridge which you can choose to climb. We then continue to Um Sabatah Valley where we set up camp for the night.
DAY 3
After breakfast we walk to the peaceful Khazali Canyon to see ancient Nabatean and Thamudic inscriptions and drawings before walking back to Rum Village.
If you need to return at an earlier time in the morning we can arrange for you to travel by jeep to Rum Village after breakfast at 8am.
3 days – 2 nights
Walking immersion
With bedouin guide
Moderate
Prices
2-4 people: 75 JD per person per day
5-9 people: 45 JD per person per day
10+ people : 35 JD per person per day
Includes : Bedouin Guide, all meals, car to carry luggage, tent and mattress..
Does not Include: The entrance fee for Wadi Rum Protected Area paid at the visitors center (5JD) or included in Jordan Pass.
EXPERIMENT THE DESERT WITH US