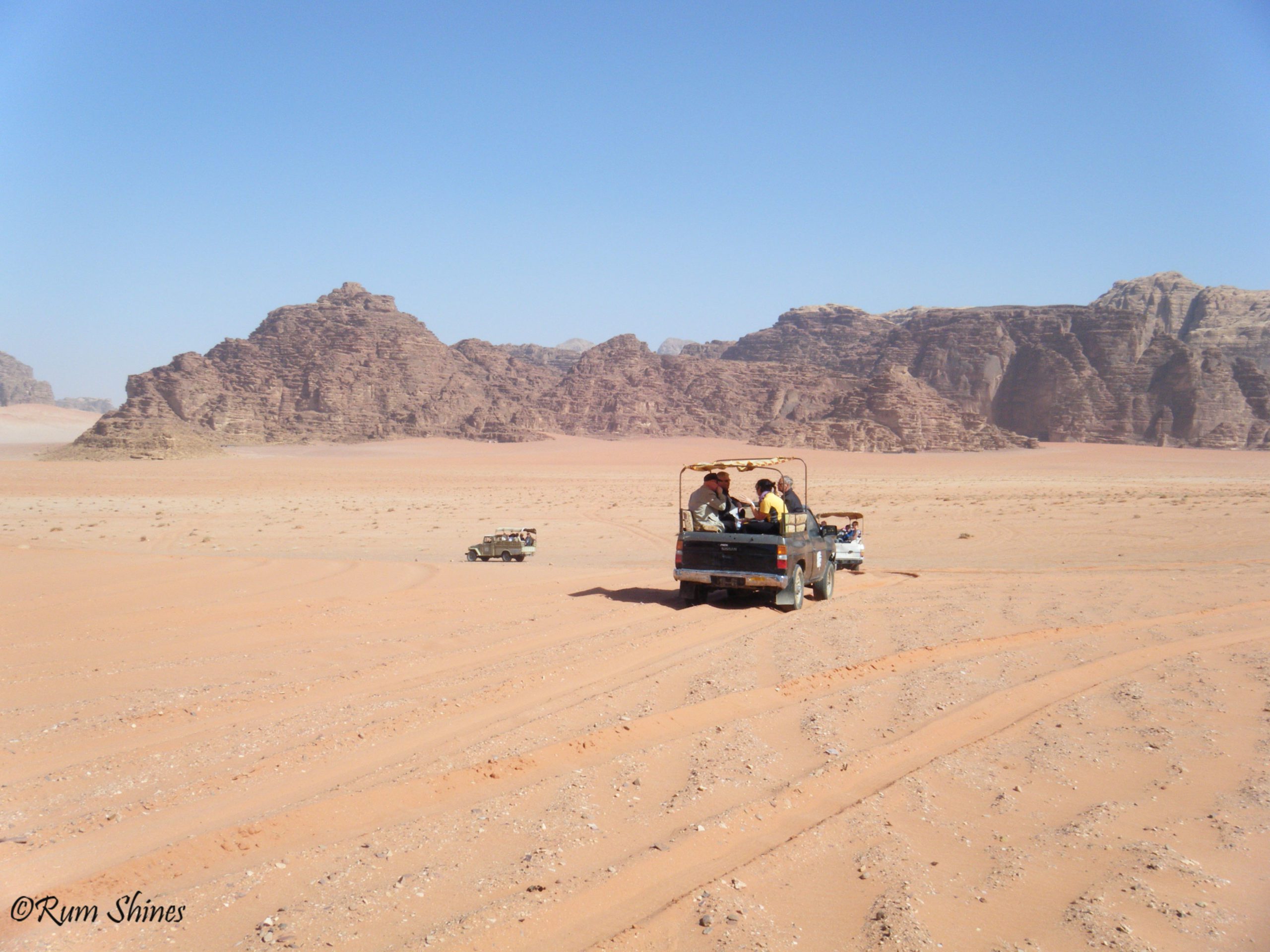 WADI RUM PREVIEW
Our Rumshines guide meets you at the Wadi Rum Resthouse and then your trip itinerary is explained. All of our guides are local Bedouins with a lifetime of desert experience.
From there we travel to Lawrence's Spring which you may choose to climb up or simply enjoy the scenery and nearby inscriptions.  We then move onto the sand dunes  where you can brave the hard climb up in order to enjoy the exhilarating run or sand board to the bottom. The day continues on toward Khaz'ali Canyon and Jebel El Qattar spring before heading to camp in time to see the famous Wadi Rum sunset.
You then experience a true Bedouin night filled with traditional food, sweet tea, singing, stories and dancing that will leave memories to last a lifetime.
The next day begins with a camp breakfast before returning to Rum Village around 8:00am.
When to arrive
The best time to arrive for the tour is 3pm as we will reach camp just as the sun is setting.  However, if you want to arrive earlier that can be arranged with prior notice and you will have the chance to take in the camp sights during the day. You will return to Wadi Rum about 8am the following day.
Prices
2-4 people: 40 JD per person
5+ people: 35 JD per person
Includes : Bedouin Guide, dinner, breakfast and camp facilities.
Does not Include: The entrance fee for Wadi Rum Protected Area paid at the visitors centre or included in Jordan Pass (5JD ).
EXPERIMENT THE DESERT WITH US