How to discover Wadi Rum desert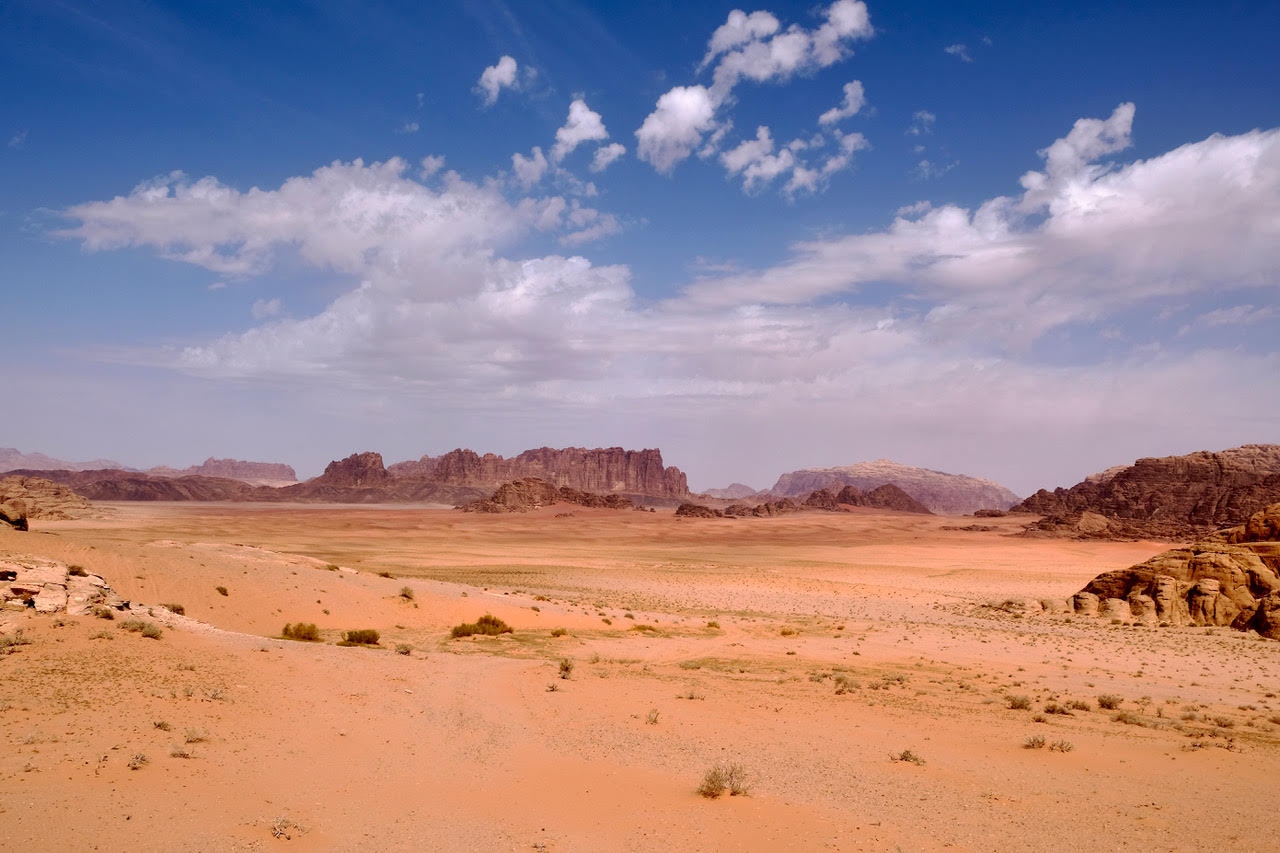 DAY 1
Our Rumshines guide meets you at 10:30 am at Wadi Rum Resthouse and then your trip itinerary is explained. All of our guides are local Bedouins with a lifetime of desert experience.
From there we travel to Lawrence's Spring which you may choose to climb up or simply enjoy the scenery and nearby inscriptions. We then move onto the sand dunes  where you can brave the hard climb up in order to enjoy the exhilarating run or sand board to the bottom. We then continue to  the Anfisheyh inscriptions, and Lawrence's House where we will stop to enjoy lunch.
Once rested we continue to Burdah where you can see the high bridge and from there we will travel to the Um Frouth rock bridge which you may choose to climb for some wonderful photo opportunities.
We then travel to the highest area in Wadi Rum near the border of Saudi Arabia where the contrasting desert colours can be appreciated in all their glory before heading to camp in time for the famous Wadi Rum sunset.
At the camp you can experience a true Bedouin night filled with traditional food, sweet tea, singing, stories and dancing that leave memories to last a lifetime.
DAY 2
In the morning you may choose to rise early to see the desert sunrise before enjoying a camp breakfast and returning to Wadi Rum around 8:00am.
1 day – 1 night
Desert discovery by jeep
Easy
Prices
2-4 people: 60 JD per person
5+ people: 50 JD per person
Includes : Bedouin Guide, lunch, dinner and breakfast, water, camp facilities.
Does not Include: The entrance fee for Wadi Rum Protected Area paid at the visitors center (5JD) or included in Jordan Pass.
EXPERIMENT THE DESERT WITH US